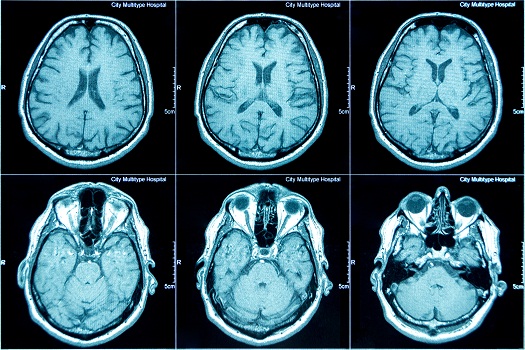 Dementia often begins with subtle symptoms that sometimes make it difficult for seniors to know when they need to seek medical assistance. Memory loss, confusion, and behavioral changes are a few of the first symptoms people begin to notice. Once you suspect your senior loved one has dementia, it's important to seek a diagnosis right away. Doctors use these five tests to identify if someone has dementia so they can begin the appropriate treatment.
1. Cognitive Tests
Doctors often screen for dementia by asking some simple questions, such as whether a senior knows the date or a specific person's name. Cognitive and neuropsychological testing can also get more intensive. Physicians can use these tests to check for memory loss along with other decreasing cognitive skills. Seniors who cannot do well on tests that rely upon reasoning, logic, or problem-solving might be experiencing some degree of loss of their cognitive functioning. No matter what's causing your loved one's symptoms, a professional caregiver can be a wonderful source of support for the whole family. Caring for senior loved ones can be challenging for families who don't have expertise or professional training in home care, but this challenge doesn't have to be faced alone. Family caregivers can turn to
Home Care
Assistance for the help they need. We provide high-quality live-in and respite care as well as comprehensive Alzheimer's, dementia, stroke, and Parkinson's care.
2. Psychiatric Evaluations
Mental health issues can sometimes seem like dementia. For instance, depression can cause foggy thinking and memory loss. Unidentified autism might cause a senior to act out during times of stress, and seniors who have PTSD may demonstrate personality changes if they're exposed to potential triggers. A psychiatric evaluation is usually used along with other forms of testing, since it's also possible for a senior to have a mental health disorder that accompanies his or her dementia diagnosis.
3. Laboratory Blood & Urine Tests
Many tests that are done for dementia are meant to rule out other conditions. A basic lab test is used to look for potential issues such as malnutrition or hormonal changes that can influence a person's thinking. Seniors who are ingesting certain chemicals by accident or experiencing medication side effects could display symptoms of dementia. If your loved one's lab test comes back fine, the doctor may want to move forward with other forms of testing. If you're caring for a loved one with dementia, you don't have to face the challenges alone. Families looking for top-rated
Arlington in-home care
providers can reach out to Home Care Assistance. From respite care to specialized Alzheimer's, dementia, stroke, and Parkinson's care, there are many ways we can make life easier for seniors and their loved ones.
4. Genetic Testing
A genetic test doesn't necessarily identify dementia, but it can let you know if your loved one has a greater risk of inheriting the disease. A genetic test can be done before a person ever shows signs of the condition. This might be an option if your loved one wants to be proactive about avoiding developing a serious form of dementia. It might also be used with the other tests to confirm a diagnosis.
5. Brain Scans
A brain scan shows the doctor many things that show up within the structure of the brain. Certain types of lesions can point to an Alzheimer's diagnosis. Strokes also show up as lesions on brain scans, and your loved one could have brain trauma the doctor can identify after this type of test. There are several types of brain scans, and your loved one's doctor will choose the one he or she believes will give the best results for a diagnosis. Certain age-related conditions can make it more challenging for seniors to age in place safely and comfortably, but
Arlington live-in care
experts are available around the clock to help seniors manage their health. Whether your loved one is living with dementia or recovering from a stroke, you can trust the professional live-in caregivers from Home Care Assistance to enhance his or her quality of life. Call one of our friendly Care Managers at (817) 591-1580 to learn about ways our experienced caregivers can help your loved one.