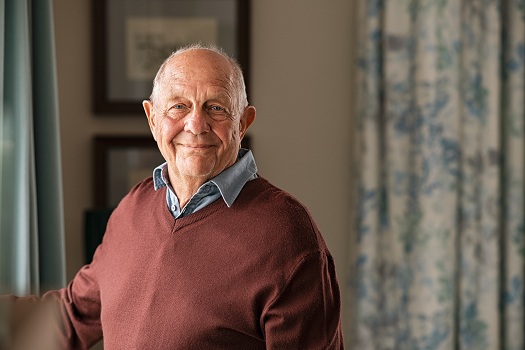 The image of a hunched-over senior whiling the days away knitting has become passé. Today, seniors are staying active and enjoying better health than ever before. Here are a few so-called "truths" about aging that have been revealed to be little more than myths.
Myth #1: Seniors Should Stick to Chair Exercises
While it's true some seniors may need to adjust their workout routines because of various health issues, many can still run, play sports, and jump with ease. Those who need modified exercise routines can utilize options such as water aerobics and partner yoga to encourage better health. As strength and stamina increase, seniors can perform almost any type of exercise, especially with the support of workout companions.
Elderly home care
professionals can be a wonderful boon to seniors. Whether they require around-the-clock supervision or just need assistance with exercise and household tasks a few days a week, seniors can enjoy a higher quality of life with the help of trusted in-home caregivers.
Myth #2: Seniors Will Inevitably Develop Dementia
The absentminded senior is a common trope that simply doesn't ring true for every aging adult. Minor memory lapses are normal at every age. However, serious memory problems are also often preventable and treatable. Those who notice problems with cognition should seek treatment early and hire a caregiver so signs of dementia can be treated before the condition advances.
If you're looking for reliable
dementia care, Arlington
Home Care Assistance offers high-quality at-home care for seniors who are managing the challenges of cognitive decline. We offer a revolutionary program called the Cognitive Therapeutics Method (CTM), which uses mentally stimulating activities to boost cognitive health in the elderly. CTM has proven to help seniors with dementia regain a sense of pride and accomplishment and learn how to engage with others in an enjoyable way.
Myth #3: Seniors Eventually Have to Get Dentures
Advancements in dental care have made it possible for seniors to enjoy better oral health throughout their golden years. Those who have assistance with their daily routines, attend regular dental appointments, and use assistive devices for brushing have the best chances of keeping their teeth healthy. Seniors who do face tooth extractions also have more options today, such as dental implants that can ensure they still eat and chew normally.
Myth #4: Seniors Are Antisocial
After retirement, seniors have more time than ever before to be with their families and friends. In fact, many seniors have active social lives involving community events, holiday gatherings, and daily visits with their loved ones. By staying social, seniors can enjoy positive mental wellbeing that keeps depression at bay.
Aging has its benefits, but it can make daily activities challenging for some seniors. Seniors who want to remain healthy as they age can benefit in a variety of ways when they receive professional
home care. Arlington, TX
, Home Care Assistance is here to help your loved one accomplish daily tasks, prevent illness, and focus on living a healthier and more fulfilling life. Call us at (817) 591-1580 to learn about our comprehensive in-home care plans.