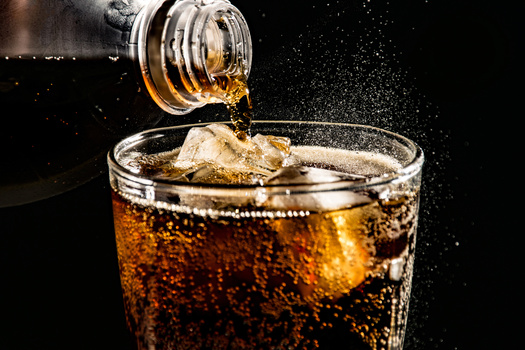 Eating healthy is important for older adults. The foods they consume could increase their muscle strength, boost their brain function, and reduce their risk of heart disease and digestive issues. However, eating the wrong foods could lead to cognitive decline and other serious health issues. Here are some of the foods seniors should avoid eating.
1. Processed Deli Meat
Although lean meats are good for aging adults, processed meats can increase the risk of developing colorectal cancer. The nitrates and other additives in processed meats have a negative effect on the body, putting seniors at higher risk for developing cancer. Therefore, your senior loved one should avoid eating processed meat. Instead, serve chicken, tuna, and a variety of lean meats.
You can make sure your loved one eats healthy foods each day by hiring a professional
caregiver to cook nutritious meals.
Home care service
providers
can benefit aging adults in a variety of ways. From cooking nutritious meals to offering timely medication reminders, the dedicated caregivers at Home Care Assistance are available to help your elderly loved one 24 hours a day, 7 days a week.
2. Raw Seafood
Seafood can be extremely healthy for aging adults, but eating it raw could lead to serious health issues. When your loved one fails to fully cook shrimp, oysters, crab, and various types of fish, his or her risk of foodborne illnesses may increase. Undercooked fish prevents seniors from receiving the protein and healthy fat supply they need.
3. Soft Cheeses
Soft cheeses can allow bacteria to develop in large amounts, which poses a serious threat to the immune system. Instead of soft cheeses, your loved one should eat cheddar, Swiss, and Monterey Jack cheeses.
4. Sprouts
Sprouts are considered a breeding ground for bacteria, which makes them a dangerous food choice for seniors. They can promote the growth of E-coli and salmonella, and when seniors ingest the contaminated seeds, their risk of pneumonia and unhealthy weight loss could increase. Instead of eating sprouts, your loved one should consume kale, collard greens, and other leafy green vegetables.
Seniors who want to remain healthy as they age can benefit in a variety of ways when they receive professional
elderly home care. Arlington, TX
, Home Care Assistance is here to help your loved one accomplish daily tasks, prevent illness, and focus on living a healthier and more fulfilling life.
5. Steam-in-Bag Vegetables
The bags these vegetables come in are made with Bisphenol A (BPA), and when heated, this chemical can increase the risk of developing diabetes and cardiovascular disease. Fresh vegetables are always the healthier options for seniors. When preparing meals, your loved one can store the vegetables in a glass container and warm them up throughout the week.
6. Cooking Sprays
When baking meats, vegetables, and sweet treats, your loved one needs to avoid cooking oil sprays that are full of fat. The unhealthy fats can lead to poor heart health, obesity, and diabetes. Instead of using traditional cooking sprays, your loved one should cook with olive oil, as it could enhance his or her blood sugar and brain function.
7. Imitation Whipped Cream
Many seniors add this food to their hot cocoa, pies, and some fruit salads. Imitation whipped cream is full of unhealthy hydrogenated oils that can negatively impact an aging adult's mental and physical health. The high fructose corn syrup and chemical additives used in imitation whipped cream could damage your loved one's heart and digestive system.
8. Soda
Drinking artificially sweetened soft drinks could cause serious damage to your loved one's heart and increase his or her risk of a stroke or heart attack. Other risk factors pertaining to drinking soda include hypertension, diabetes, and weakened muscles. Instead of drinking soda and sugary drinks, your loved one should drink flavored water and green tea. 
From preparing nutritious meals to making healthy lifestyle choices, older adults may need assistance with an array of tasks.
If your senior loved one needs around-the-clock assistance at home, the
Arlington, TX, live-in care
professionals at Home Care Assistance are here to help. Our proprietary Balanced Care Method was designed to promote longevity by encouraging seniors to focus on healthy eating, regular exercise, mental engagement, and other important lifestyle factors. Call one of our friendly Care Managers at (817) 591-1580 to schedule a free consultation.